Home Delivery Guide
Step #1 - Sign in to your account
A registered account is required in order to make purchases on our platform.
If you have not already done so, kindly proceed to register an account via this link
If you have registered an account.
Go to https://www.pacificbookstores.com. Click 'Login'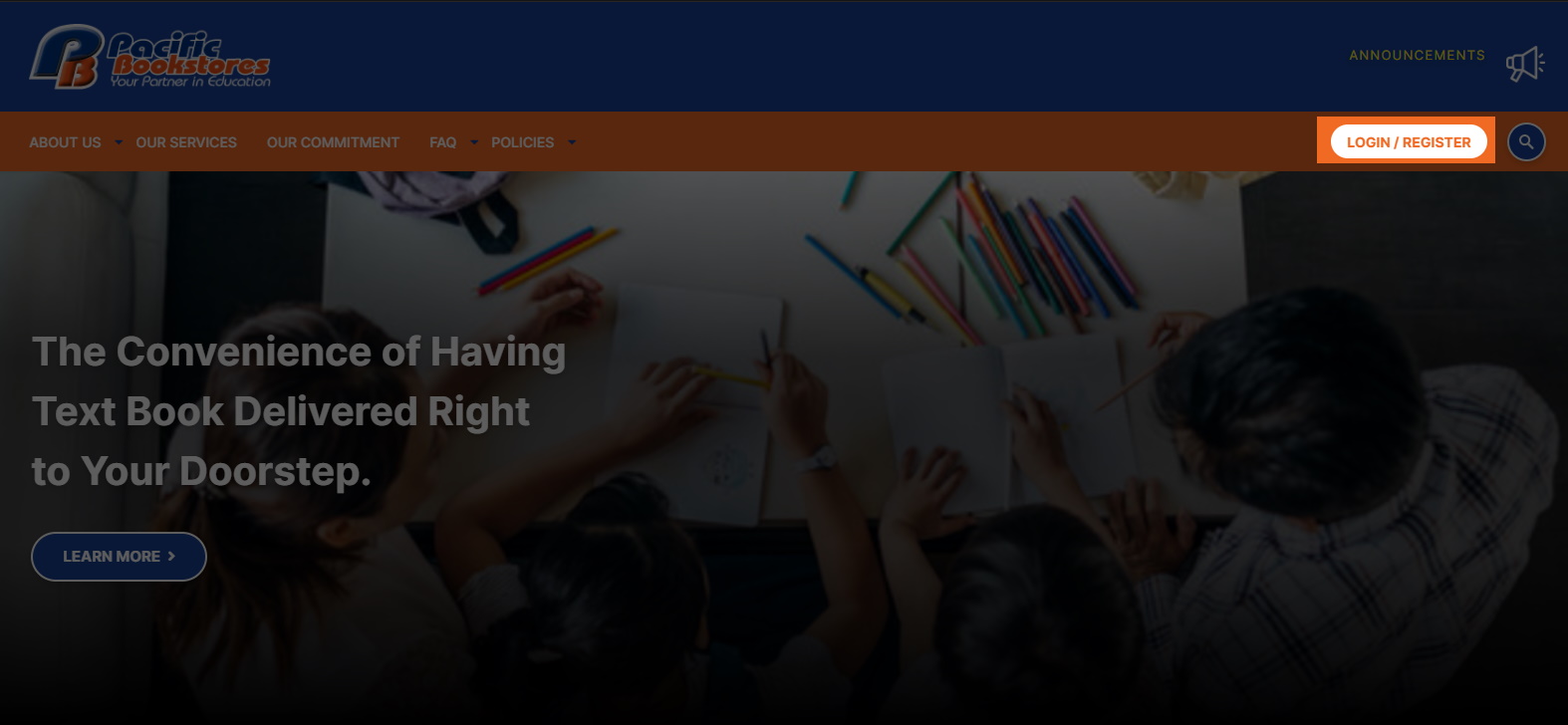 You will be directed to the 'Please Sign In' page. Enter your email and password, select the
checkbox 'I'm not a robot', and click 'Sign In'. You are now ready to make your purchases on our platform.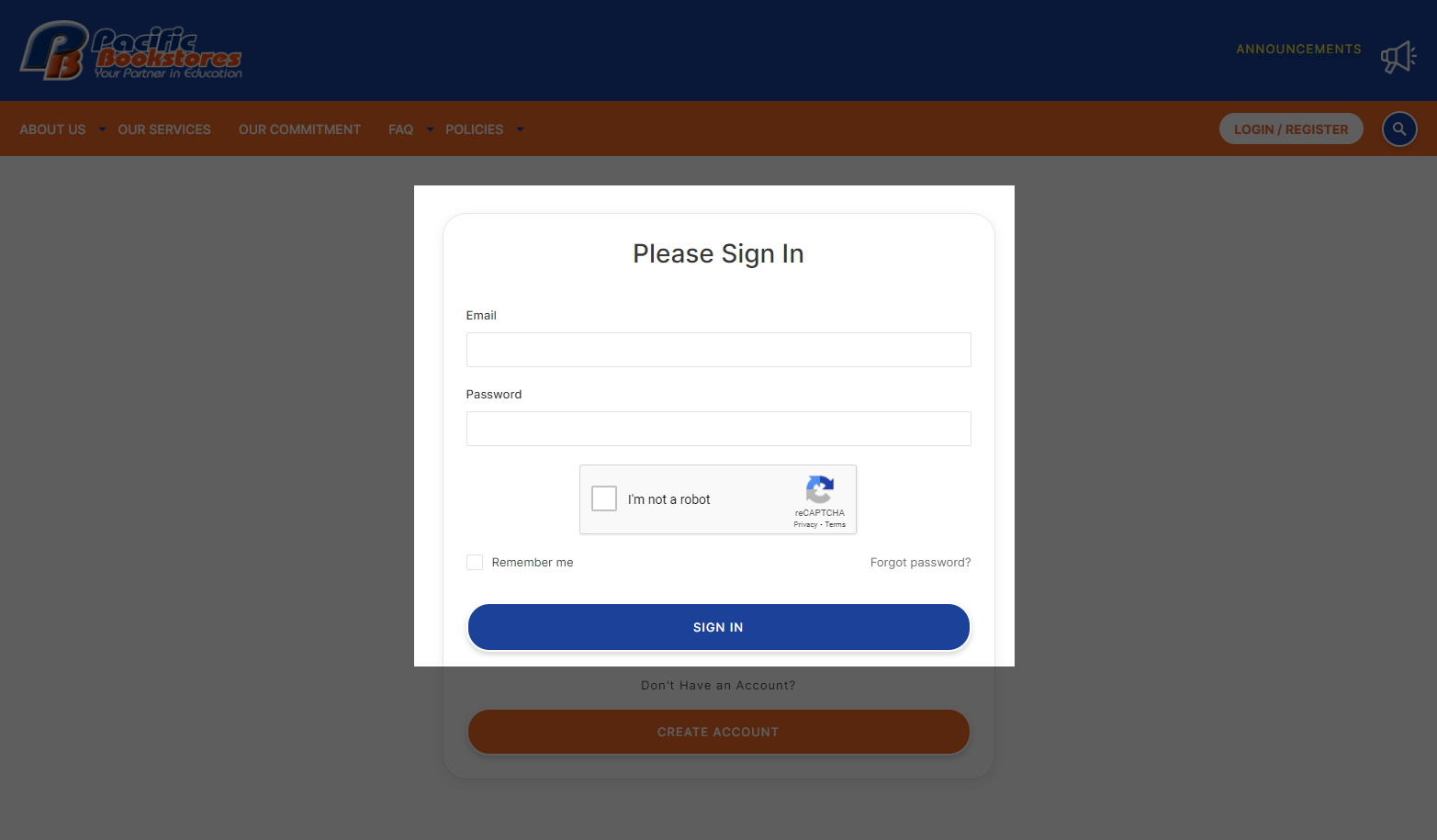 Step #2 - Booklist Purchase (Home Delivery)
Fill up the following below fields and click 'Buy Now' to begin your purchase.
1. Select Education Level
2. Select School
3. Select Student Level (Next Year)
4. Select Mother Tongue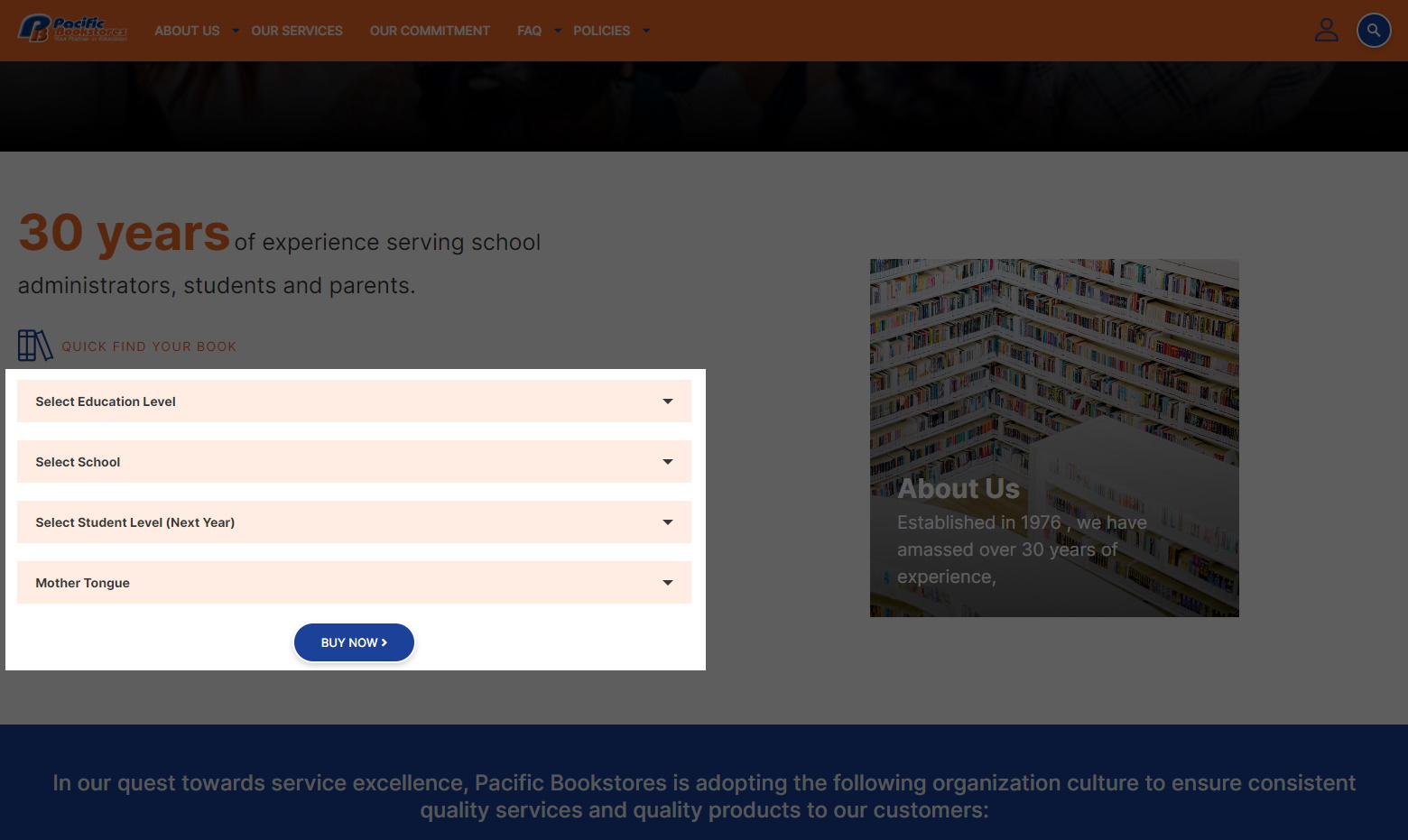 For Shipping Mode, select 'Home Delivery'. Choose the available date and time for the items
to be delivered. Click 'Proceed to Next Step' when you are ready.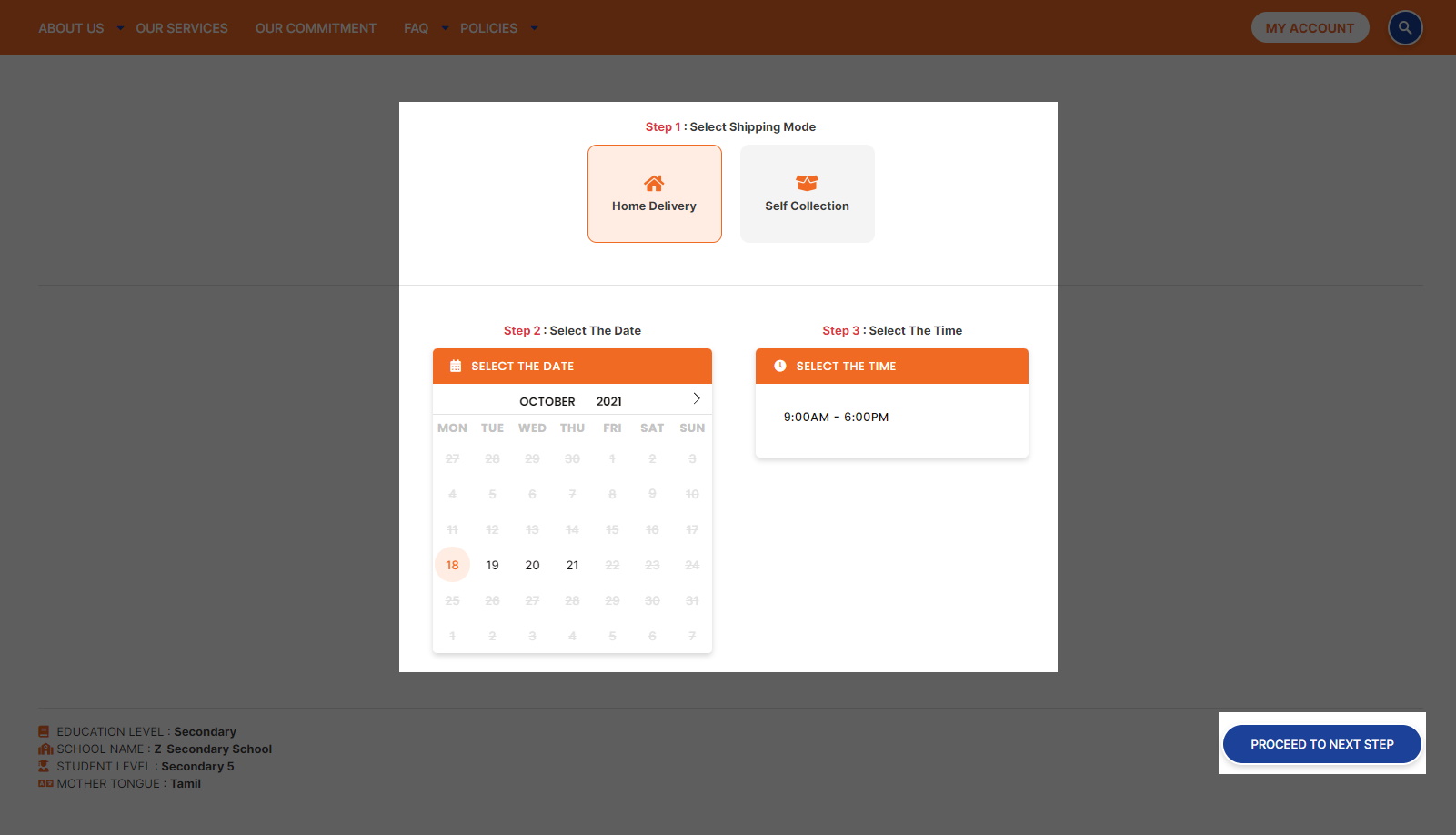 Please ensure that you complete your order and checkout before the session expires within 60
minutes. Click 'Proceed to Next Step'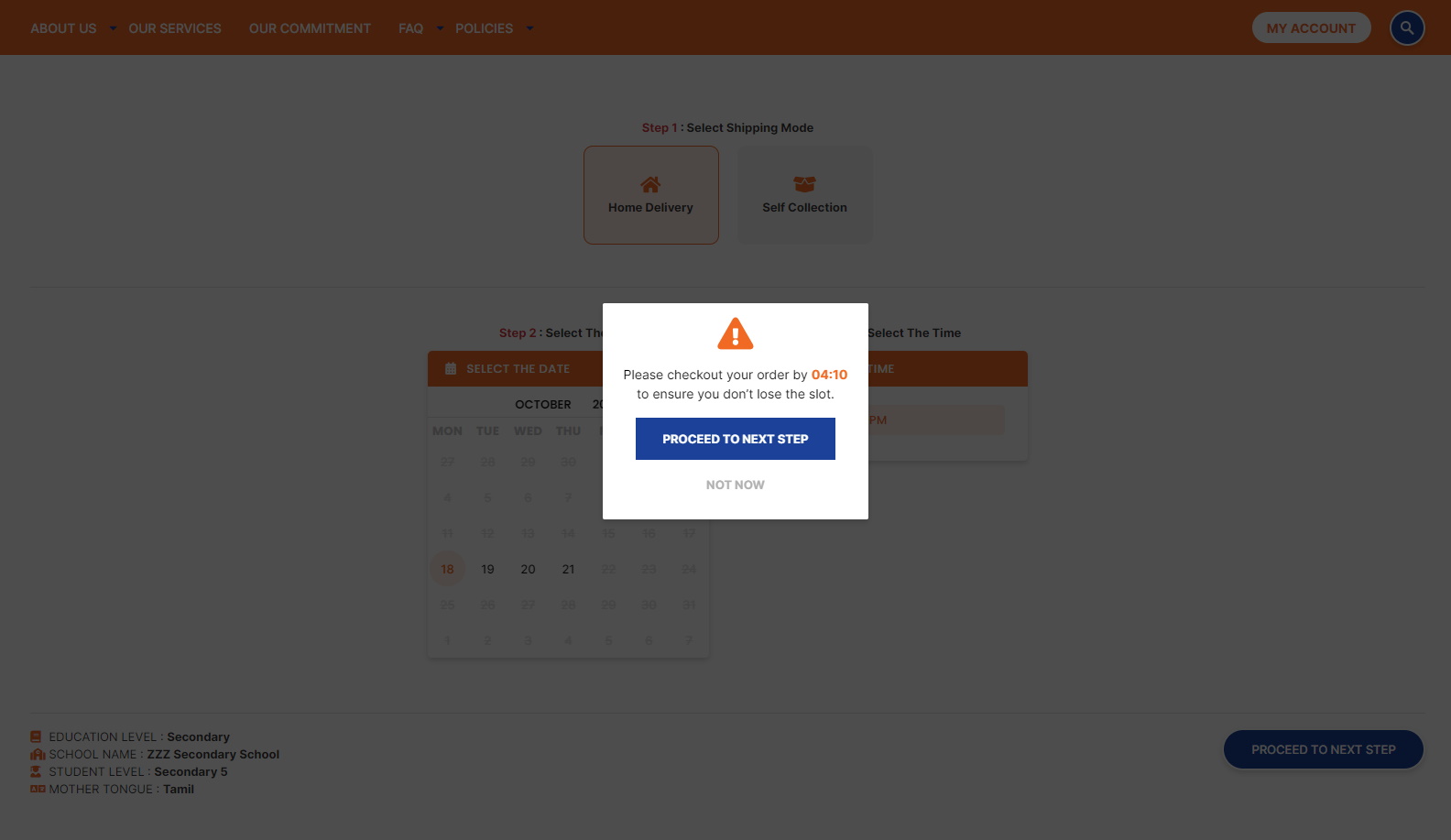 Step #3 - Add items to your cart
Booklist will be shown and you are required to uncheck the items that 'YOU DO NOT WANT TO
PURCHASE'. When you have completed selecting all your textbooks and stationery, click 'Next'

When you arrive at purchase details page, check that all information and items are correct. Click
'Proceed to Next Step'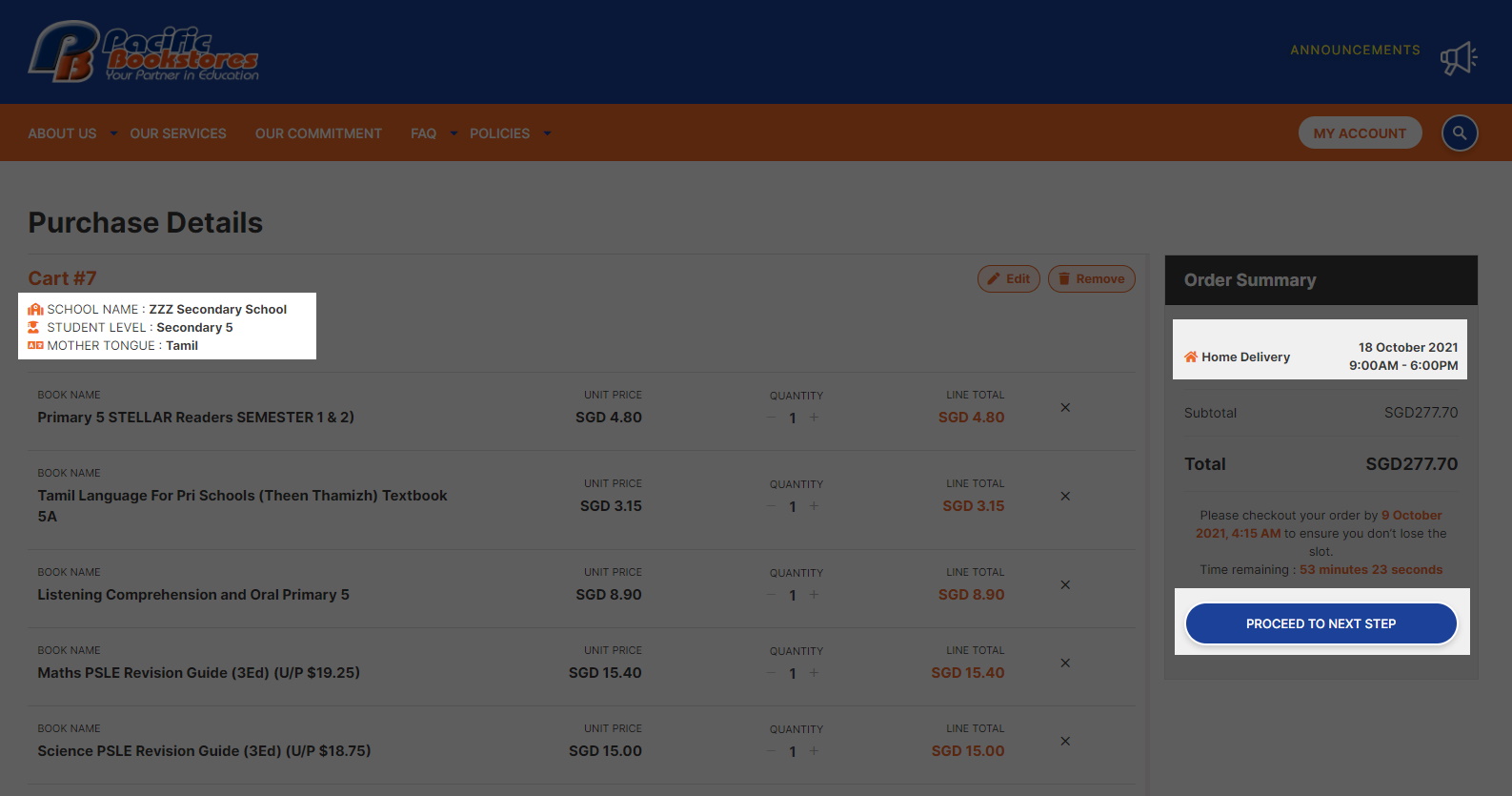 For Home Delivery option, you will be required to fill in the shipping information. A shipping fee of
S$13.80 will be added. Select your preferred mode of payment: Credit Card / PAYNOW, read and
agree to the Terms & Conditions by selecting the checkbox and click 'Place order now'
*Note* For prepaid items and name tag. It is necessary to fill in student information.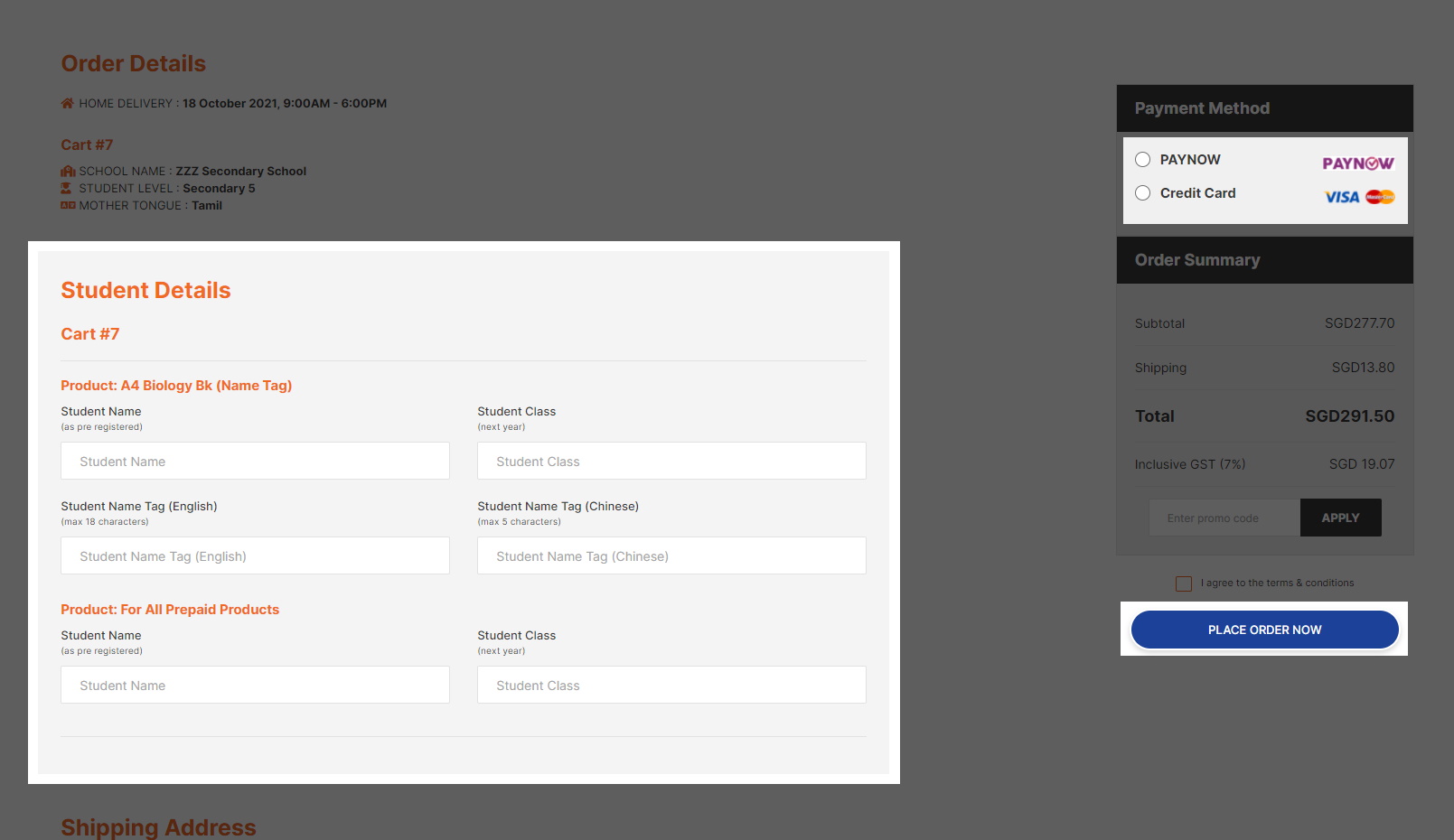 Step #4 - Checkout
Check and ensure the ordering information is correct. Click 'Proceed to Payment' to checkout.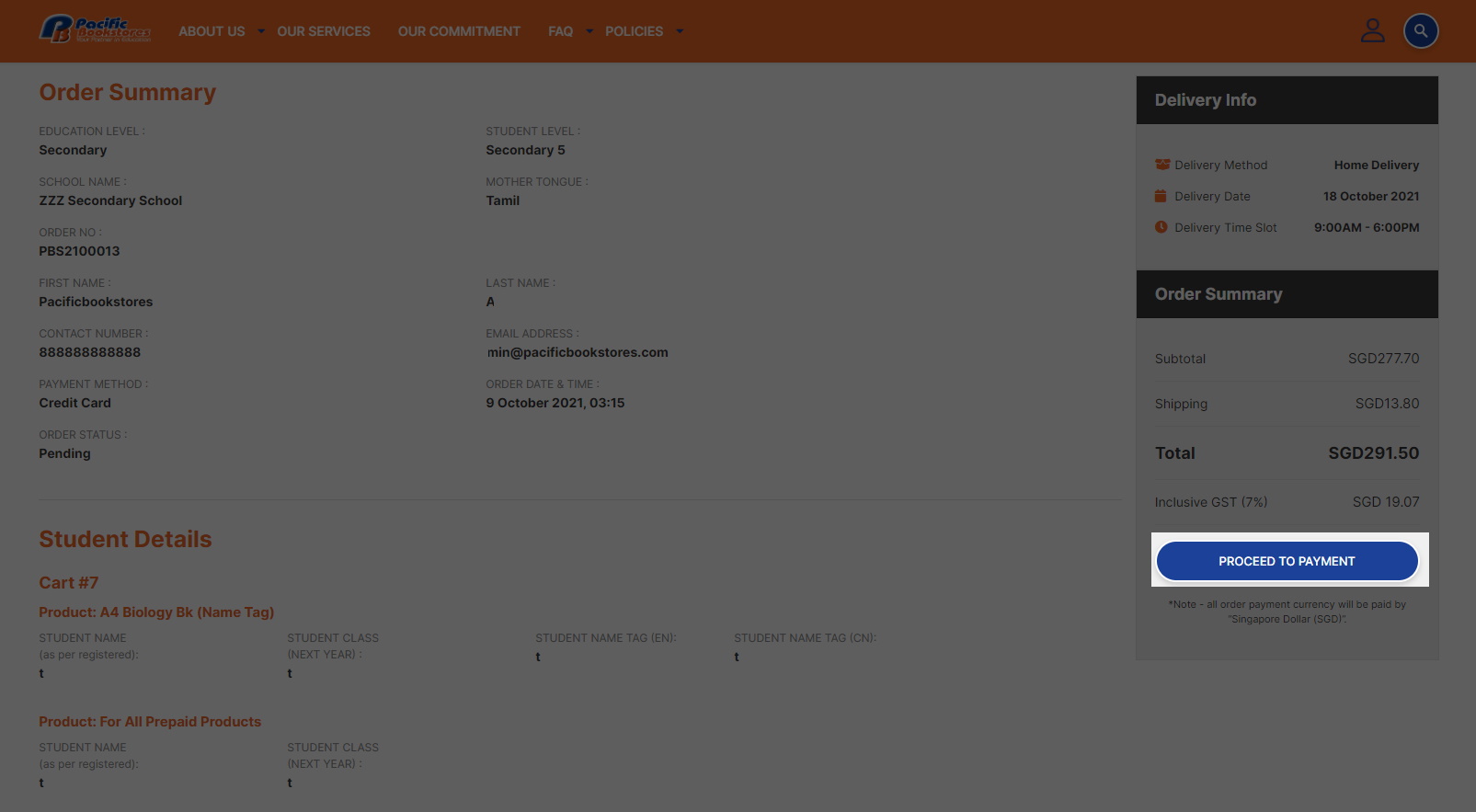 For Credit Card payments, you will be redirected to Mastercard Payment Gateway. Complete your
credit card / debit card details and click 'Pay now'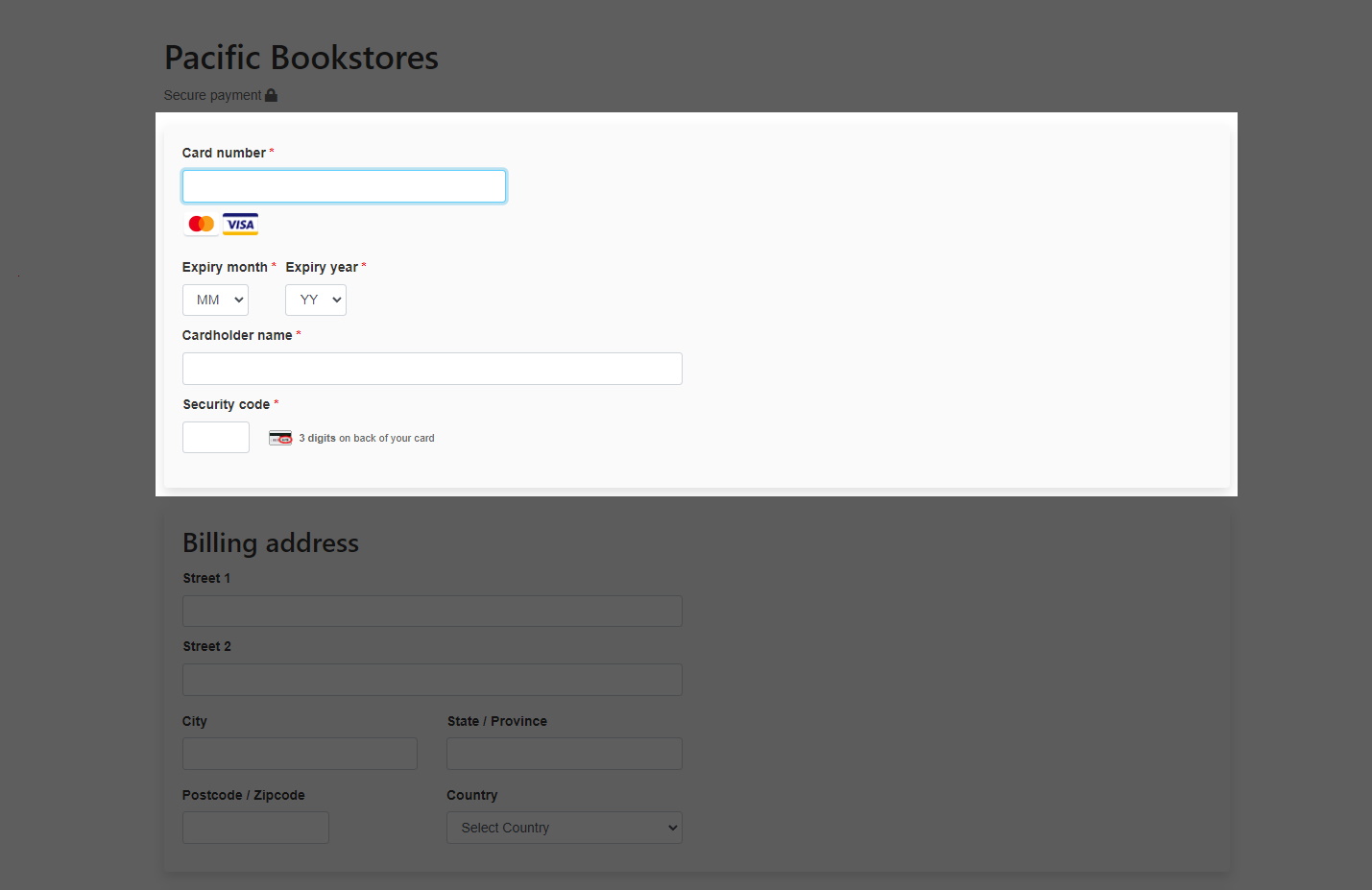 For PAYNOW payments, scan the QR code to proceed for payment.
Follow the steps below on 'How to scan the QR code with your banking app'
Step 1. Login to your banking app.
- For DBS Bank (DBS Digibank app)
- For OCBC Bank (OCBC Digital app)
- For UOB Bank (UOB TMRW app)
Step 2. Select Scan & Pay on your banking app
For users on Desktop / Laptop
- Scan the PAYNOW QR code displayed on your screen to make your payment
For users on Mobile devices
- Take a screenshot of the PAYNOW QR code on your mobile, click import / upload QR via your
banking app to make your payment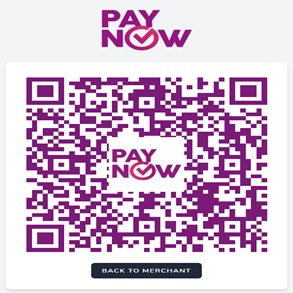 You will receive a confirmation email once you have successfully made your payment.
An invoice will be attached together with your confirmation email. Alternatively, you may
also print your invoice from Pacific Bookstores website under your User account -> Orders