Account Registration
Step #1 - Creating an account
Go to https://www.pacificbookstores.com. Click 'Register'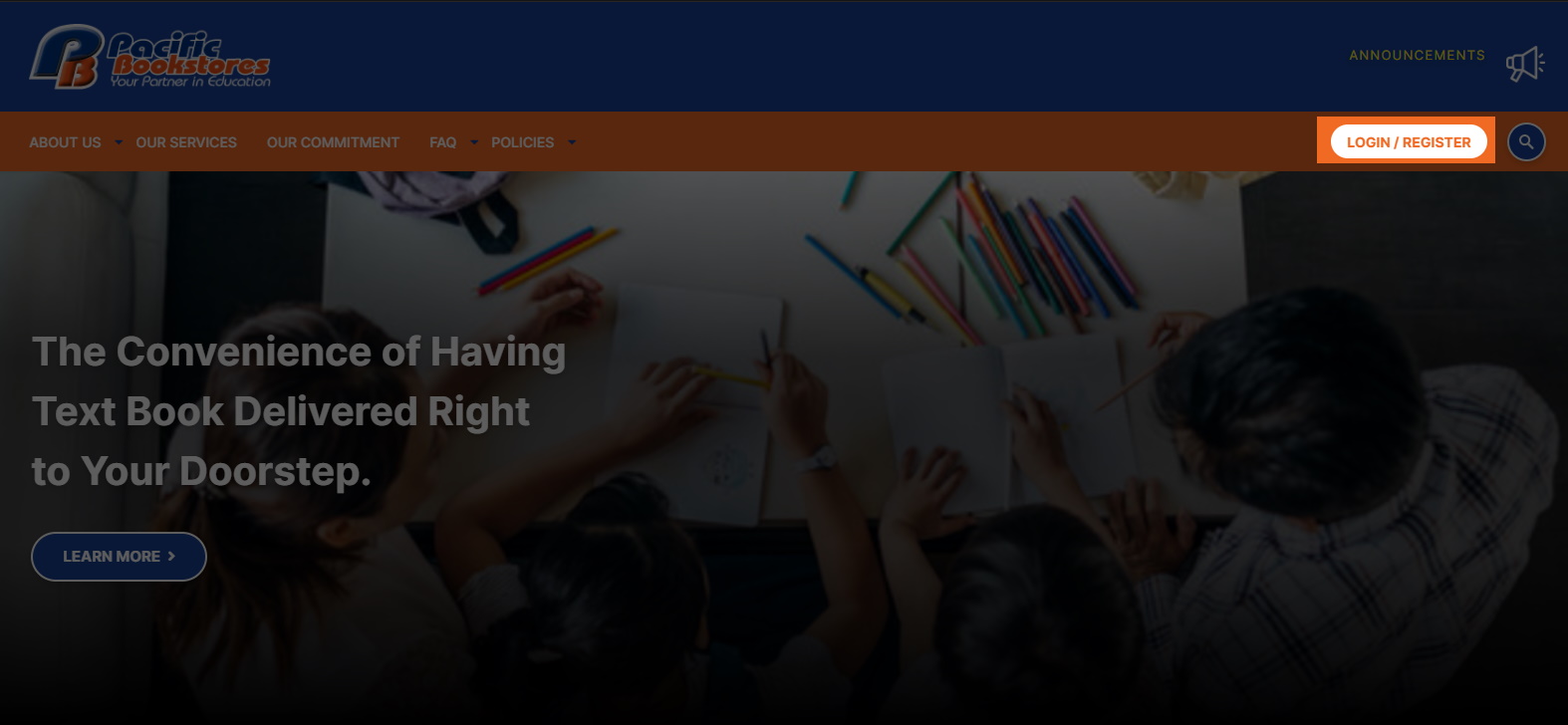 You will be directed to the 'REGISTER' page. Once you are done filling up your personal details,
click 'I'm not a robot'. Read and agree to the Privacy Policy and Terms and Condition by selecting
the checkbox, and click 'Create Account'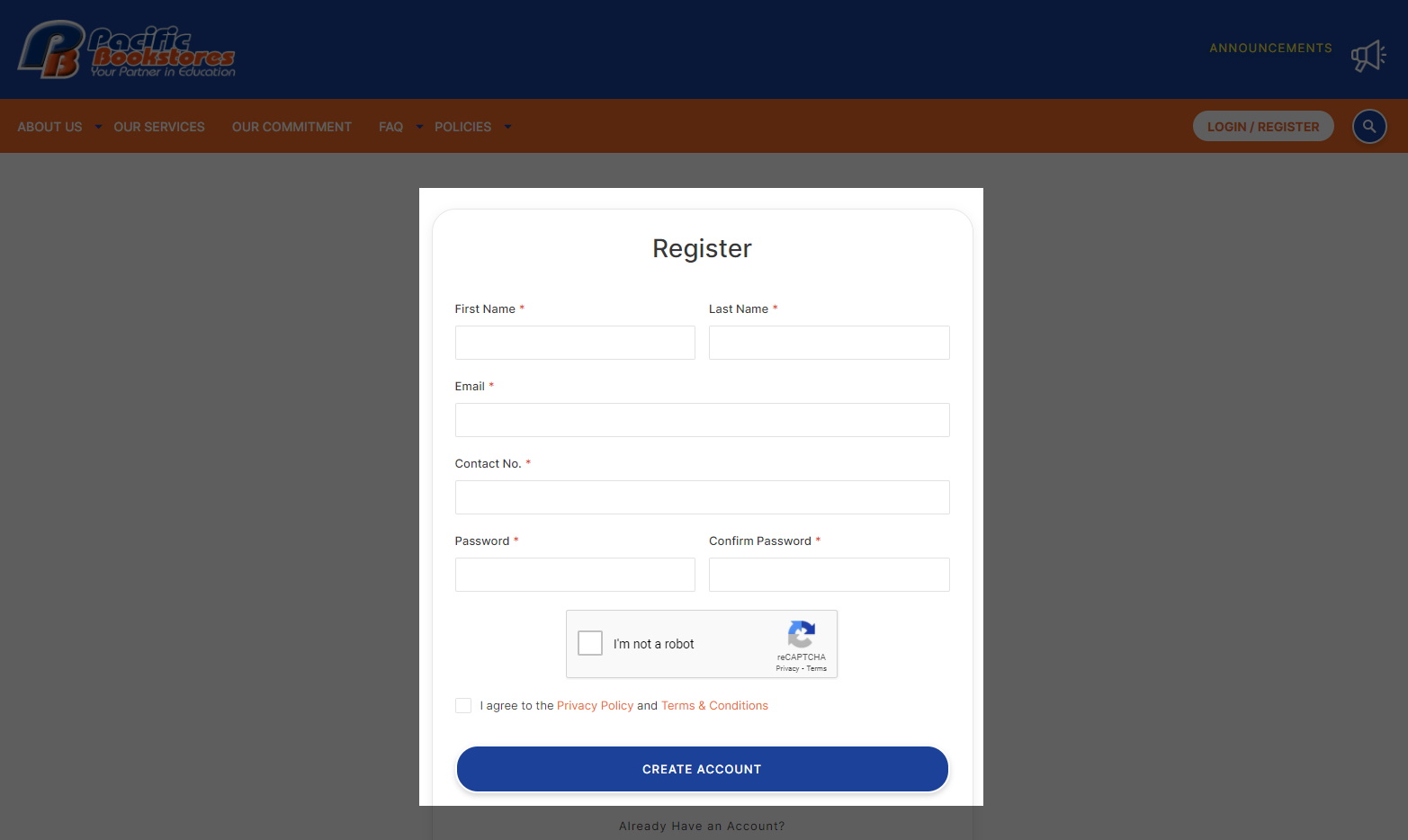 Step #2 - Verifiying your account
You should receive an email to verify the account that you have just registered. Click on the
verification link to activate your account. Once you have done that, congratulations! you may
start to purchase the booklist items.
If you do not receive any order confirmation email, please check your SPAM or JUNK folder
in case the email got delivered there instead of your inbox.
If so, please select and mark them as NOT SPAM, which would allow future messages to get through.
For further enquiries, you can email us at [email protected]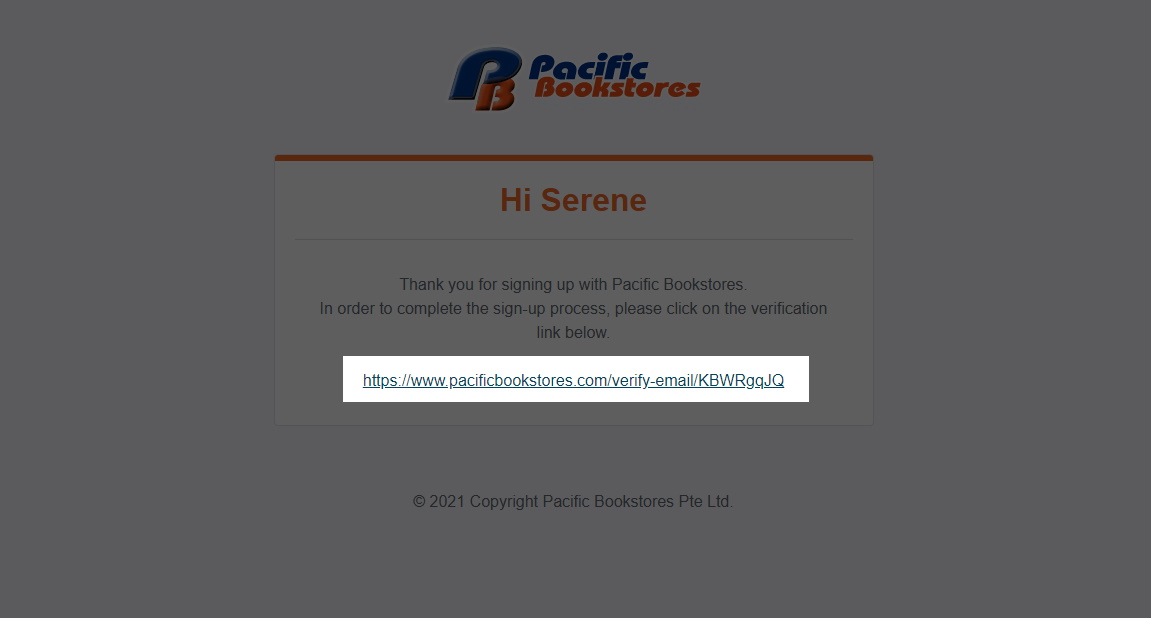 More guides here:
Self Collection Guide